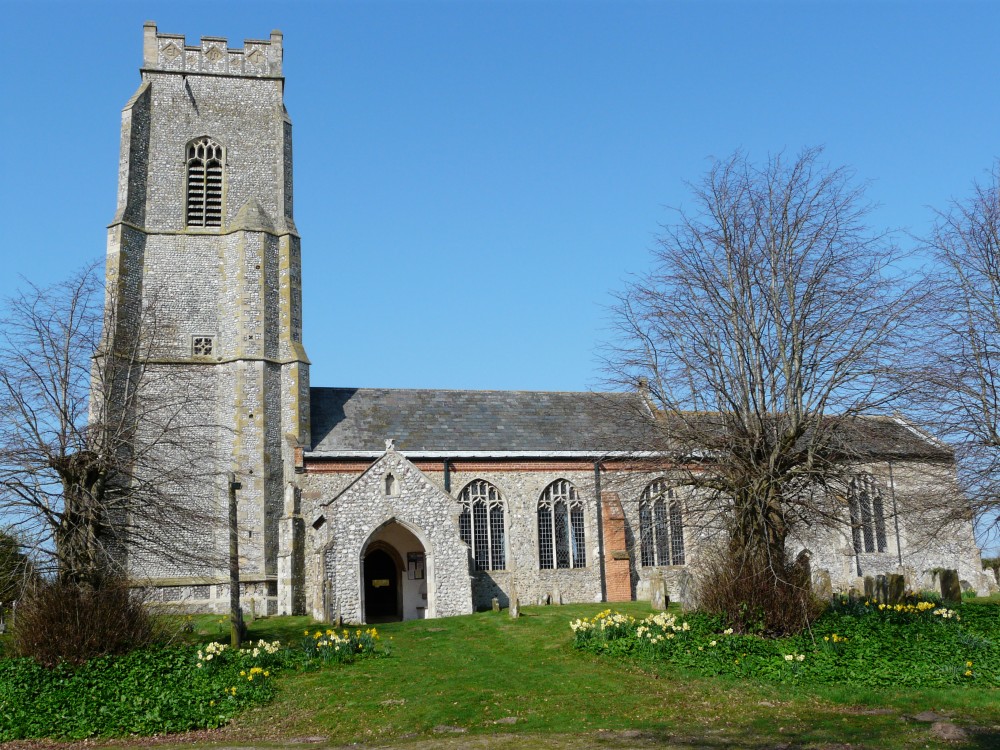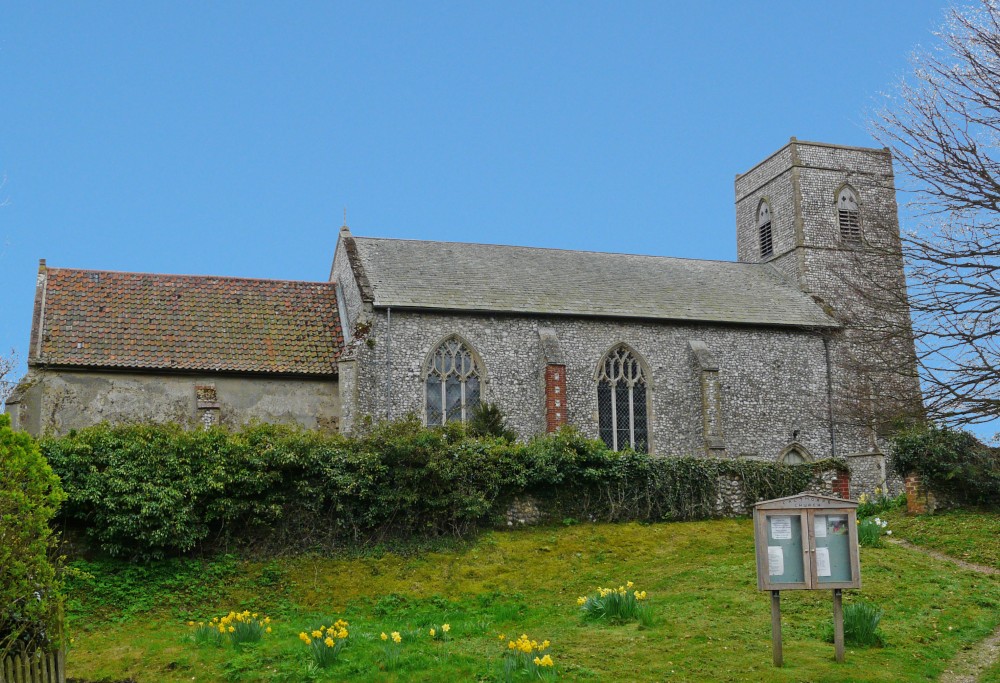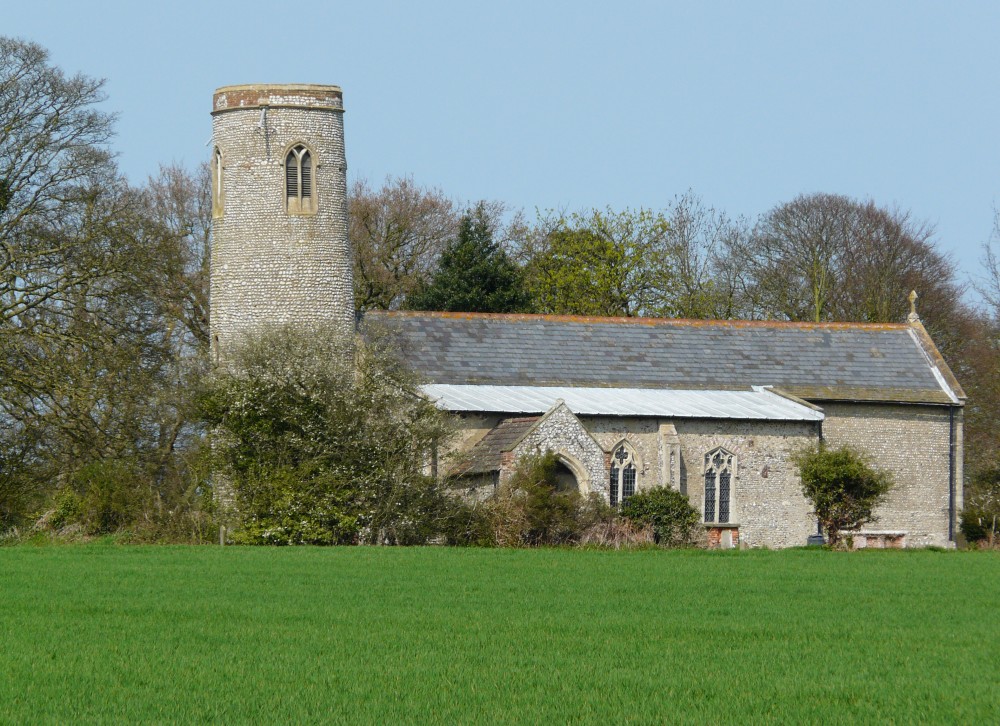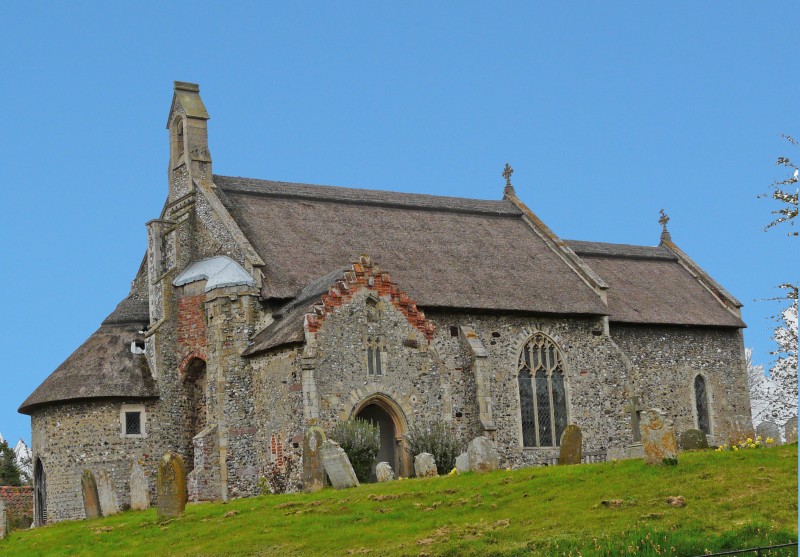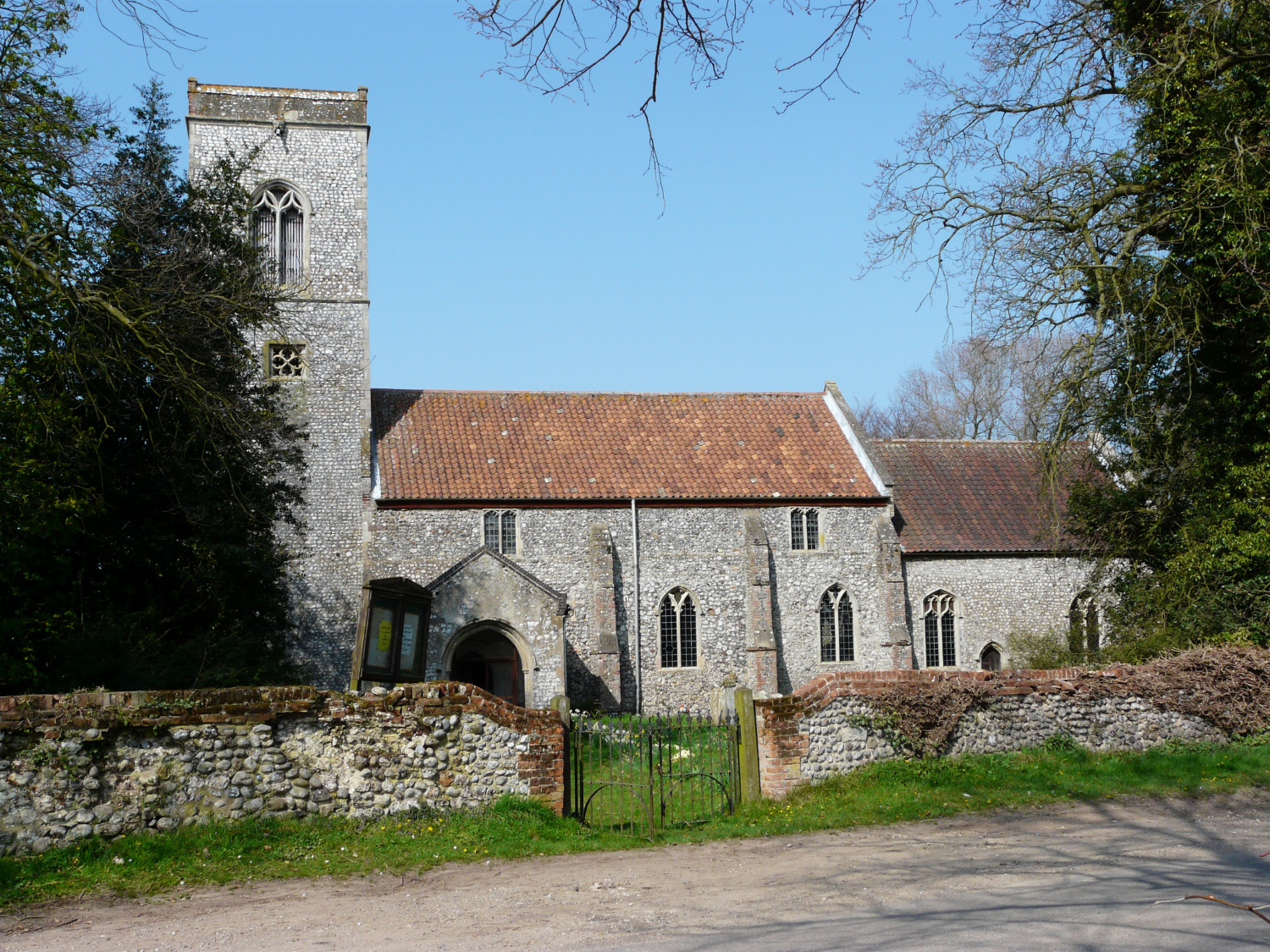 This beautiful corner of North Norfolk is a good place to live. Five small communities are linked together by a stream, the Scarrowbeck, which gives the parish churches of the area a name that identifies and unites them in a renewed sense of vision. This website attempts to show who we are, what's going on, and where to find us.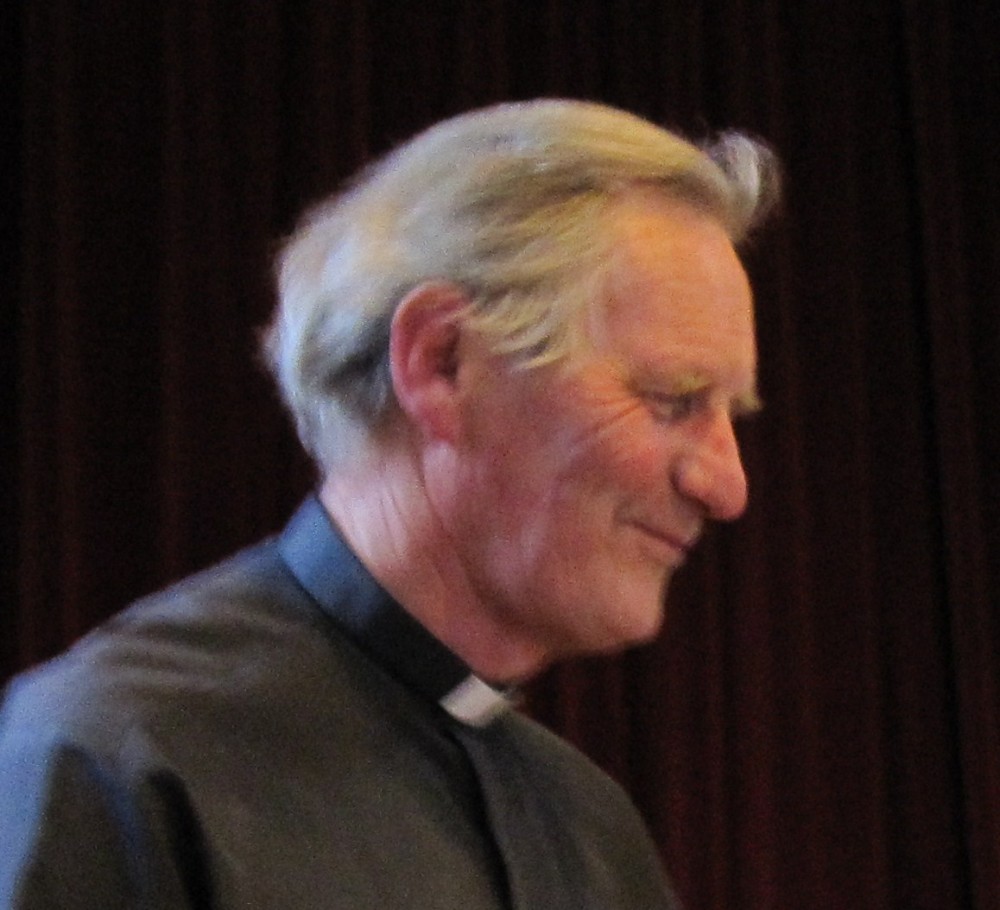 Rev. Brian Faulkner
is our interim Priest in Charge and he is the person to call for baptisms, marriages and funerals and on any other matter you think he might help you with.
Oak Tree Cottage Cherry Tree Road Plumstead NR11 7LQ
Tel: 01263 577868
Email: briantfaulkner@btinternet.com
Rest days are Monday and Tuesday
SERVICES
Services will recommence after the lockdown finishes on December 2nd. Please see the folder of services for details. These can also be found in the magazine 'Keeping in Touch'
Please read the message below from Father Brian so that you know what to expect once services are allowed.
1. No one must feel that they will be expected to attend
2 No one who is shielding,or particularly vulnerable should attend
3 When ever possible please keep 2 metre distance at all times
4 The diocese advises us that face masks should be worn at services where others are present except those who are exempt.
5 Holy Communion will be administered in one kind only -
At Erpingham and Thwaite the sacred host will be received standing at the crossing infront of the chancel screen Any one unable to move forward in that way, needs to ask me to bring communion to them where they are seated
There will be a one way system from the communion point back via the side aisle to your seat.
As there is no side aisle at Alby church the sacred host will be brought to the people sitting in their pews.
6 A collection plate will not be passed round during the service, but a donations plate will be placed on the table at the back of the church
7 Refreshments will not be served after the service.
8. Please leave the church after each service.
Father Brian and the church community continue to pray for you and the ongoing situation concerning the corona virus.
Father Brian will post a short service on Saturday relevant to the Sunday of that week for you to use if you wish.
To see it click on the 'Special Sunday Services' folder
FINANCE
During this time of the closure of our church buildings owing to the Coronavirus our income from collections at services and fundraising had stopped, but the fixed costs remain much the same. Please consider giving generously to our mission and ministry as we seek as churches to support everyone in this community. For ways to give please click on the :-
UPDATES RE CORONAVIRUS folder. Thank you.
CHURCH OPENING
If churches remain open for private prayer and services after December 2nd.
Please use the hand sanitiser in the porches when you enter and leave the churches and keep a safe social distance if others are there. Thank you.
Erpingham unlocked Wednesday and Sunday 10.30am - 3.30pm to allow 72 hours between.
Calthorpe and Thwaite unlocked every day during daylight hours (locked each evening)
Alby unlocked daily ( night and day)
Ingworth for the moment remains locked
Our Parish Priest Father Brian Faulkner welcomes your contact on 01263 577868 or briantfaulkner@btinternet.com
Please contact either the rector or the churchwardens for further infomation or if you would like yourselves or loved ones to be included in our prayers.
KEEPING IN TOUCH
We have now resumed delivering Keeping in Touch in the Scarrowbeck Benefice. Aldborough PCC have decided not to contribute as they have left the benefice to join another one under the Aylsham Team Ministry. They now have their own newsletter so Keeping in Touch is no longer delivered there but can of course be obtained on this web site.
Please note that the services advertised in the November edition will not take place after November 5th because of the return to lockdown. The services for December and January we understand can now be resumed.
SAFEGUARDING
If you have any worries or concerns then please ask for help. On the folder to the left are addresses, phone numbers and links to help you.
Scarrowbeck Benefice Churchwardens
Alby Church Mecki Green 01263 761480 no e mail
Erpingham Keith Harrison 01263 761698 harriswine@doctors.org.uk
Linda Howard 01263 833323 cicely@danbrian.co.uk
Thwaite James Buchan 01263 768916 jebuchan@btinternet.com
Lesley Hennessey 01263 761873 lesley.alby@gmail.com
Calthorpe and Ingworth churches are now part of the Diocesan Churches Trust and have no churchwardens. For information about these churches please contact the Rector the Reverend Brian Faulkner or see the relevant site.
There are five parishes in the Scarrowbeck benefice: Alby, Calthorpe, Erpingham, Ingworth and Thwaite. Both Ingworth and Calthorpe are now in the care of the Diocesan Trust who look after the fabric and insurance. After this pandemic they will have at least 6 services a year, and will be open during the day - see above - and will be available for baptisms, weddings and funerals.