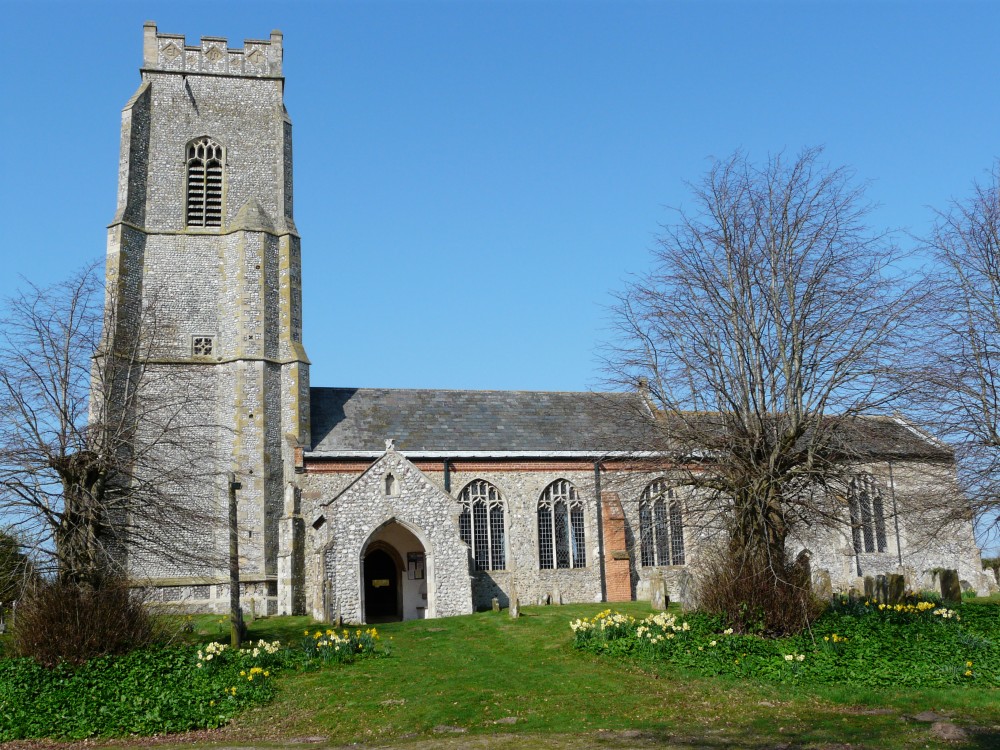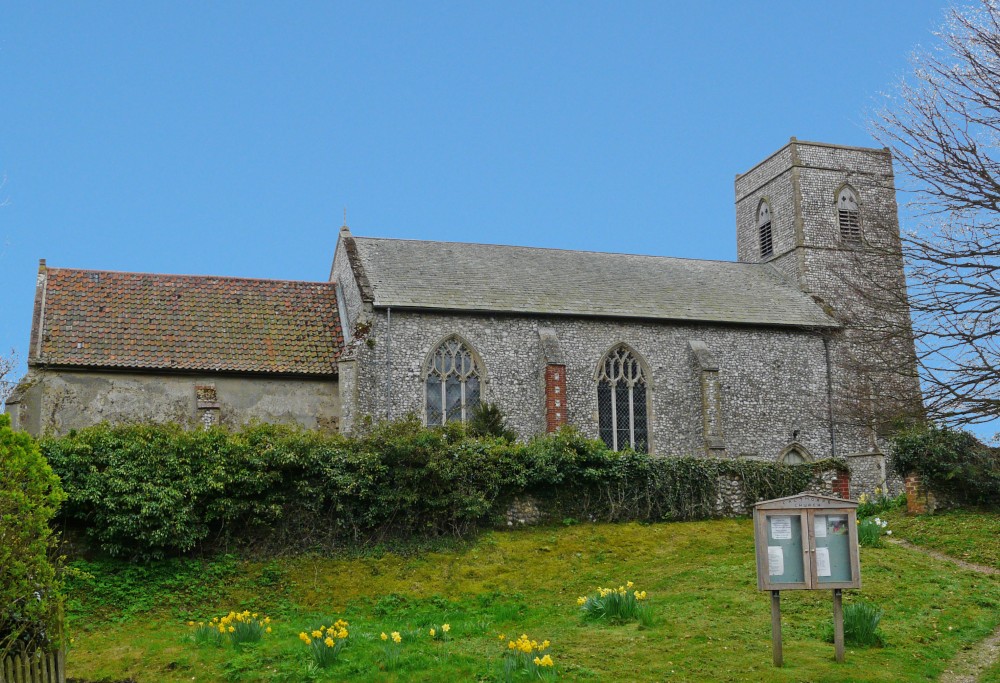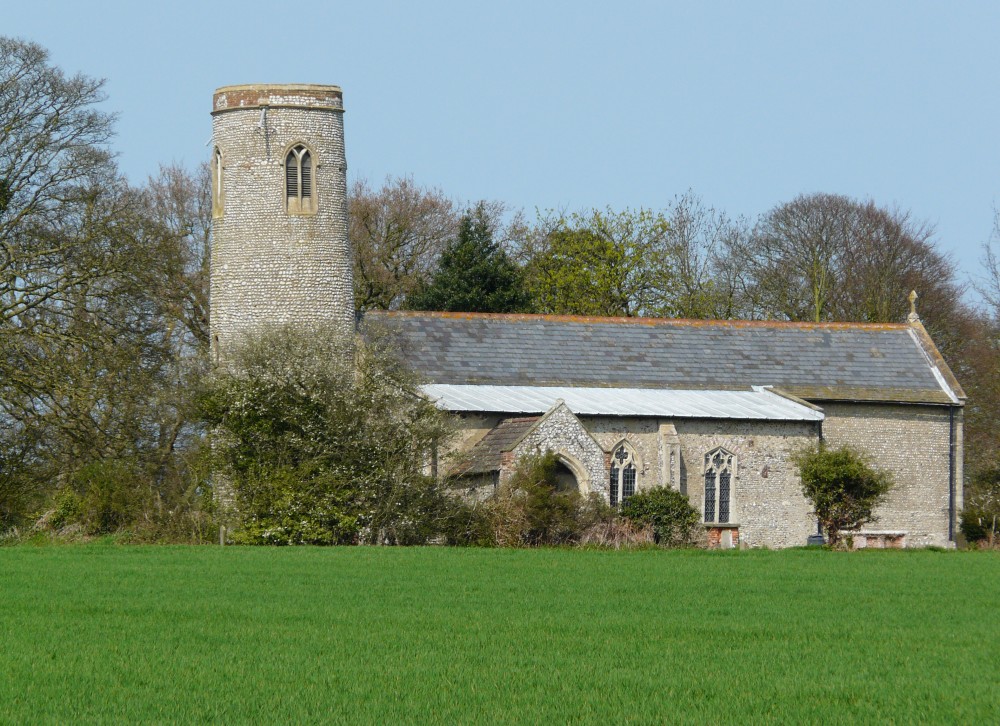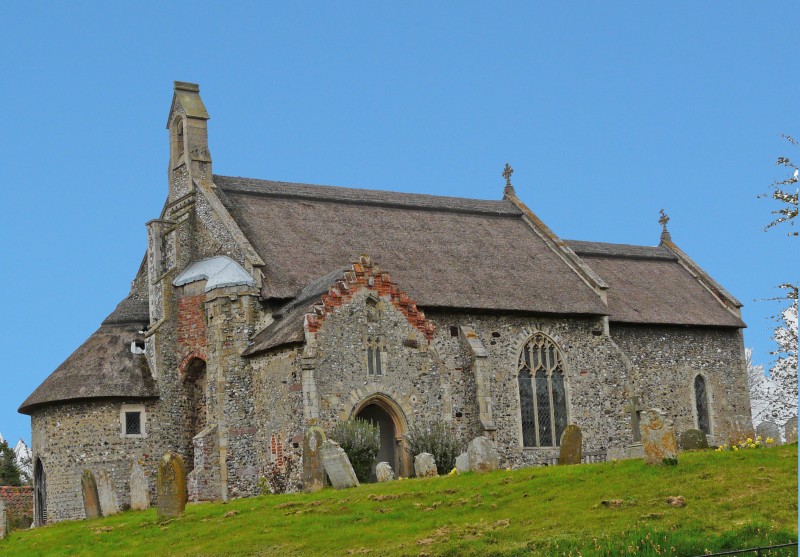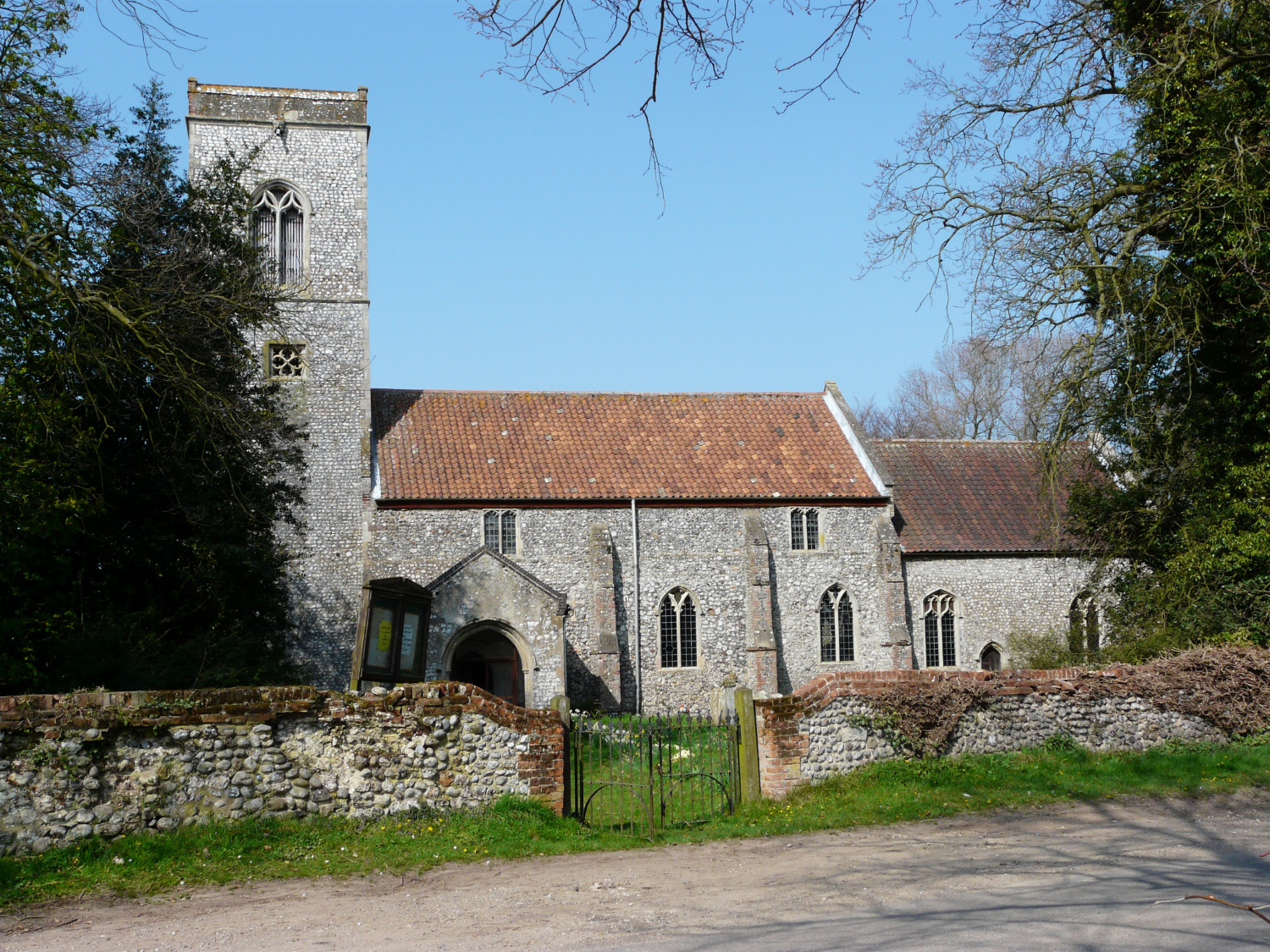 This beautiful corner of North Norfolk is a good place to live. Five small communities are linked together by a stream, the Scarrowbeck, which gives the parish churches of the area a name that identifies and unites them in a renewed sense of vision. This website attempts to show who we are, what's going on, and where to find us.
Our benefice has been in an interregnum i.e. we have no priest at the moment
HOWEVER
Please see the following announcement from the Archdeacon of Lynn
After a number of very positive conversations with your churchwardens and ministry team, I am delighted to tell you that we have appointed Canon Heather Butcher to the position of Interim Priest in Charge (part-time) for a period of three years.
You will have an experienced priest in Heather who has recently retired as Team Rector in the Launditch and The Upper Nar Team Ministry Benefice, was on Bishop's Staff as Dean of Women's Ministry and has ministered in other areas of the Diocese, as has her husband Revd Philip Butcher.
Heather and Philip look forward to this new phase of ministry and we hope to Licence and Install her in July. They will continue to live in their own home in Aylsham, some 3/4 miles from the benefice.
Revd Canon Heather Butcher is to be licensed by the new Bishop of Lynn and Installed by Archdeacon Ian Bentley to the Scarrowbeck Benefice on Friday 16th July at 6.00pm, in Erpingham church. All welcome.
In the mean time for all matters concerning weddings, baptisms or funerals please contact our
Rural Dean - Reverend Keith Rengert, The Rectory, School Road, Reepham, NR10 4LJ or phone 01603 879275
SERVICES
Services have resumed on Sundays. They are taken by visiting priests and other services by our readers/layministers for the moment for which we are very grateful
For services for the rest of the month please see Keeping in Touch
Everyone is welcome
ALSO
CHURCH OPENING the churches will still be open for private prayer as below.
Please use the hand sanitiser in the porches when you enter and leave the churches and keep a safe social distance if others are there. Thank you.
Erpingham is unlocked daily during the day.
Calthorpe and Thwaite unlocked every day during daylight hours (locked each evening)
Alby unlocked daily ( night and day)
Ingworth for the moment remains locked
FINANCE
During this time of the closure of our church buildings owing to the Coronavirus our income from collections at services and fundraising had stopped, but the fixed costs remain much the same. Please consider giving generously to our mission and ministry as we seek as churches to support everyone in this community. For ways to give please click on the :-
UPDATES RE CORONAVIRUS folder. Thank you.
Please contact the churchwardens for further infomation or if you would like yourselves or loved ones to be included in our prayers or you would like home communion please contact one of our readers.
KEEPING IN TOUCH
Keeping in Touch is now being delivered house to house in the Scarrowbeck Benefice. Copies can be found as well at each church and Alby garage and on this web site.
SAFEGUARDING
If you have any worries or concerns then please ask for help. On the folder to the left are addresses, phone numbers and links to help you.
Scarrowbeck Benefice Churchwardens
Alby Church Mecki Green 01263 761480 no e mail
Erpingham Keith Harrison 01263 761698 harriswine@doctors.org.uk
Linda Howard 01263 833323 cicely@danbrian.co.uk
Thwaite James Buchan 01263 768916 jebuchan@btinternet.com
Lesley Hennessey 01263 761873 lesley.alby@gmail.com
Scarrowbeck readers/lay ministers
Angela Parkes 07799692816 if you would like to be added to our prayer list
Helen Burrell 01263 768209 for home communion
Ian Andrews 01263 732780
Colin Willis 091263 577288
There are five parishes in the Scarrowbeck benefice: Alby, Calthorpe, Erpingham, Ingworth and Thwaite. Both Ingworth and Calthorpe are now in the care of the Diocesan Trust who look after the fabric and insurance. After this pandemic they will have at least 6 services a year, and will be open during the day - see above - and will be available for baptisms, weddings and funerals.